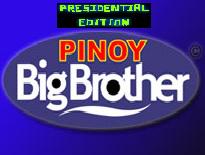 It was reported a few days ago that the budget for the refurbishment of the more than 80,000 precinct count optical scan (PCOS) machines that will be used for next year's presidential elections has been raised from ₱2.07 billion to an astonishing ₱3.13 billion. Wow. Imagine that. It's just for refurbishment. But Commission on Elections (COMELEC) chief Christian Robert Lim even boasted that this move is the most cost effective option by the said constitutional commission for next year's automated election system.
Will that humongous amount even be worth it? Of course it remains to be seen. However, we here at FILIPINO eSCRIBBLES do not concur with this cost effectiveness. Besides, those billions of pesos could have been used for more poverty alleviating projects. Other than that, it was reported recently that COMELEC is planning to hold voting in malls during next year's elections for the sake of convenience. Nice.
The way we see it, the most cost effective and convenient option we see fit is to have all our presidentiables live inside "Bahay ni Kuya".
Yes. we're talking about ABS-CBN's hugely popular Pinoy Big Brother (PBB).
For the past decade, this reality show has had several iterations: Celebrity Edition, Teen Edition, Unlimited, etc. We thought of coming up with something different, something that is more noble, and certainly something that is not only cost effective but transparent and convenient to all voters. So why not COMELEC, ABS-CBN, and other related government agencies team up together to form Pinoy Big Brother: Presidential Edition? Instead of having these noble and dignified presidentiables launch costly and "security nightmare" campaigns, have them stay inside the PBB house during the campaign period, preferably for a period of two to three months. The whole country (and the rest of the world) will be able to see these "presidential housemates" together under one roof, seeing their true colors while performing weekly tasks related to the coveted presidential throne. We'll see them interact with one another on a 24/7 basis through live streaming, witness them dance the nae nae upon waking up every morning, that sort of thing. The last man (or woman) standing, or that person who would survive succeeding evictions, will be declared as the President of the Republic of the Philippines. Viewers, of course, will be asked to vote via SMS, voice messaging, Facebook likes, or even tweets, for whoever they wanted to stay longer in the house. Presidential housemates can also vote for those they would like to evict on occasions to be decided by Kuya, whoever that pr!ck is (it's probably Eugenio López III himself using a voice changing device for all we know).
So far, those who have already confirmed their candidacy, including those who are still playing coy f0r the position, are as follows:
Alan Peter Cayetano
Míriam Defensor-Santiago
Rodrigo Duterte
Chiz Escudero
Jinggoy Estrada
Pánfilo Lacson
Bongbong Marcos
Grace Poe
Mar Roxas
POSSIBLE SCENARIO (déjà vu alert!)
On day one, Bínay will be immediately evicted by both viewers and presidential housemates for obvious reasons — nobody likes him. Not even Kuya himself. It will be a record first in PBB for being the earliest eviction ever.
Before the second eviction takes place, Defensor-Santiago will certainly walk out (nothing new, really), but not without blurting out her disapproval:
"This electoral contest is a travesty of the highest order!" we could almost hear her complain. "It is a grave insult not only to my intellect but to the intellect of the general viewing public who deserves better! Thus, I would like to invoke my right to gracefully exit this discombobulating patchwork of pastel-colored cardboards that you call a house!"
All the housemates will also gang up on Duterte by evicting him after the latter played with a knife and pointed it directly at Bongbong due to some light argumentation about human rights abuses.
In one episode, Lacson will reveal to newfound BFF Poe what televiewers have been suspecting all these years:
LACSON (sobbing): "I'm gay. Sinasabi ko sa 'yo ngayon, sinasabi sa ibang tao na hindi ako masamang tao."
POE: "Grabe… nire-respect kita…"
Kuya will forcefully have to pull out Escudero from the list of presidential housemates because ABS-CBN's hugely popular reality television singing competition will lose Bamboo due to a high-profile murder. It turned out that the evicted Mayor Duterte, inspired by his singing stint in a recent Gandang Gabi Vice episode, tried his luck in The Voice of the Philippines. But no one among the judges turned their chairs. Worse, he received an honest to goodness criticism from Bamboo. The rock artist was found dead the next day. But ABS-CBN wouldn't want any of this scandalous murder get mainstream attention. Management simply thought of replacing the fallen rocker with a "kalokalike".
Kuya then introduces a guest candidate: JV Ejército, much to Estrada's chagrin. In the ensuing days, the half-brothers rivalry heated up to unbearable proportions. They ended up in a nasty brawl, but Estrada's penguin-like frame was simply no match to his younger half-bro's Wilson-Fisk-like frame. He ended up in a bloody pulp, resulting in Ejército's immediate eviction. Estrada then garnered sympathy votes from sympathetic and teary eyed fans.
In the ensuing months, tasks here and there decided the fate of the remaining presidentiables. But the final eviction night will see only two candidates: Roxas and Estrada. But because of the sympathy garnered by Estrada from the butt whoopin' he received from his half-bro, Planet Pinoy will opt for hin instead of "Mr. Palengke".
And so we have a winner!
Unfortunately, President Jinggoy Estrada will remain on house arrest because of his ongoing pork barrel case. He will thus hold office at the PBB house until 2022.
So may the MTRCB have mercy upon the weary Pinoy televiewers by leaving Pinoy Big Brother (PBB) alone! Don't they realize that this hugely popular reality TV program is the people's nightly lotus? For all intents and purposes, PBB provides our weary Pinoy lotus-eaters a peaceful apathy that they deserve after a day's toil which in turn produces the same income tax that feeds the very same government agency that harasses them.
Pinoy ako, pinoy tayo! (pwe!)